John Tiernan – President
---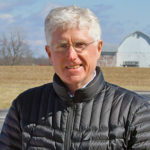 With over 25 years and at least 70 projects devoted to the design,fabrication and installation of tire fuel systems for the cement industry, AFS President John Tiernan has a solid track record of successful projects that have provided outstanding performance, on-time delivery and in-budget cost.
John began work on his first tire fuel project in 1991 as a mechanical designer for Tire Management Inc. After a series of successful projects incorporating whole tire fuel for cement kilns, he formed AFS Technology in 2005.
Click here to email Mr. Tiernan or contact AFS Technology at 937-659-9014.