Company Information
---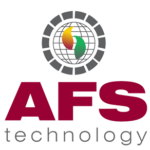 Formed in 2005, AFS Technology has focused on building solid waste derived fuel systems for cement manufacturing and other high energy consuming industries.   We have dedicated ourselves to providing quality products and friendly service to meet the daily challenges of our customers. Our expertise is demonstrated by our past and current projects, and the combined experience of our professional staff.
With over 25 years of experience working with the cement industry, AFS leadership brings to each project an understanding of the cement making process, as well as an understanding of the challenges for effective material handling and combustion of solid waste fuels for all cement kiln types – from long wet to the latest precalciners.  Our experience and dedicated focus provides you with unique and practical solutions for maximizing this technology's fuel cost savings potential and environmental benefits.
In 2011, AFS was awarded a Green Business Award for Green Marketing Strategy from the Cincinnati Business Courier.  That same year AFS Technology received a grant from the Ohio Third Frontier Advanced Energy Committee for the development and demonstrations of a new scrap tire fuel injection device for modern cement kilns called the Tire Skewer.
In 2017, AFS expanded its capabilities, relocating to a much larger facility in Ansonia, Ohio. The move equipped our team with a much broader range of in-house manufacturing services – greatly improving the efficiency and attention to detail of each and every project.